Warning Signs
Every day we used the electrical systems in our homes, and at work. As time passes, the devices in the system age, become worn, and eventually fail, take a look at your electrical system to see if there are any warning signs like in the photos shown here.
If you're not sure; call J. Thomas Electric to check the system and for a free estimate to make the necessary repairs.
Remember at J. Thomas Electric - We do it RIGHT the first time.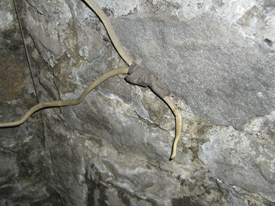 Improperly spliced Romex wiring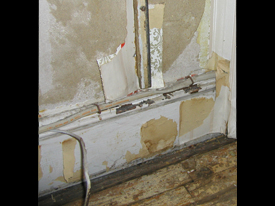 Exposed Romex wiring that is not allowed by the
National Electric Code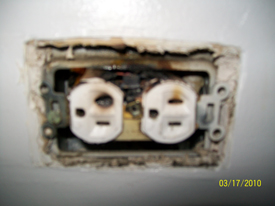 This burned receptacle is due to poor connections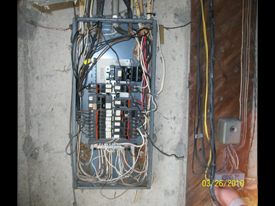 A Federal Pacific circuit breaker panel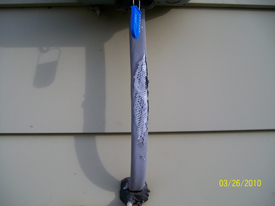 This service entrance cable's outer covering has been
UV and weather damaged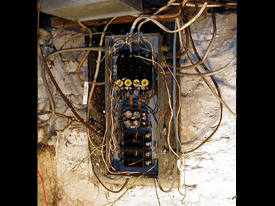 This fuse box has had numerous wiring changes and is
now a hazard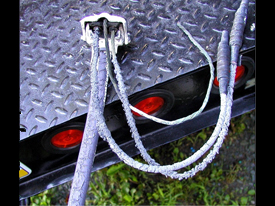 This service entrance cable was damaged by lightning